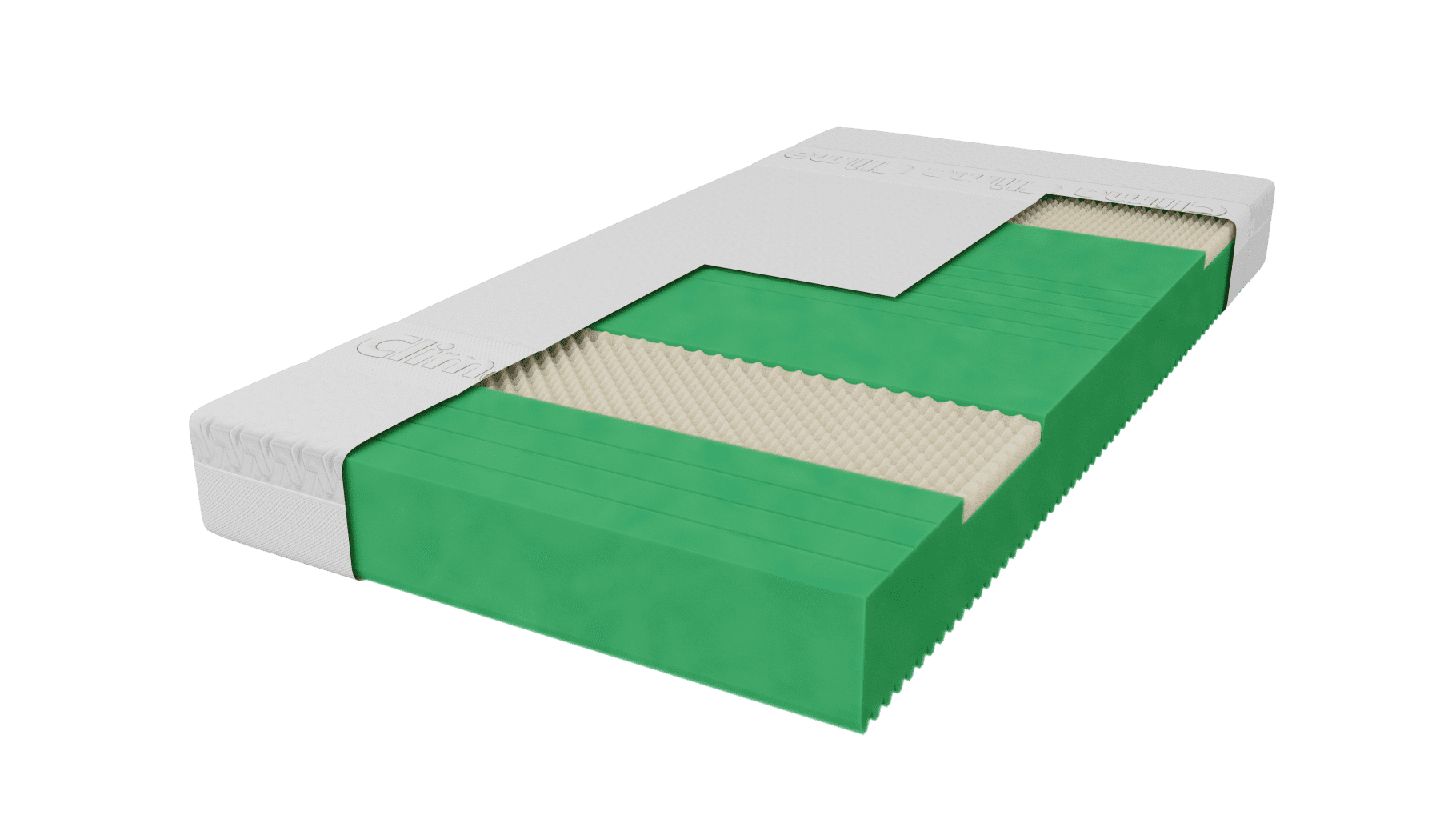 Cover washable at 40℃
Zip cover
The cover is machine washable
Under the adjustable frame
Easily gives up moisture
Thermoelastic foam
Does not absorb moisture
Anti-allergic
OEKO-TEX Certificate
Ask for mattress
Where to buy
Mattress Royal Green
Royal Green is the firmest mattress in our offer, made of an innovative high-resilience foam with increased strength, flexibility, and 4 times greater resistance to wrinkling compared to conventional foam. The foam used in Royal Green is characterized by an even airflow inside of the mattress, hence it does not have additional ventilation holes that would reduce the resistance of the mattress. Additionally, one side of Royal Green has been enriched with inserts made of both thermoelastic and highly elastic foam, the arrangement of which improves the body position during sleep. Depending on the arrangement on the frame, Royal Green can change its hardness – from a medium-firm, through firm to very firm.
The height of the mattress is approximately 20 cm
The mattress load capacity is 210 kg per person
Mattress Royal Green
The mattress is covered with special Climatherm case, characterized by durability and air permeability higher than quilted covers. Since the fabric is produced using the most modern technologies of fibre braiding, it dries much faster than traditional covers. The sides of the case are made of 3D mesh, which ensures better ventilation of the inside of the mattress and allows the excretion of excess steam.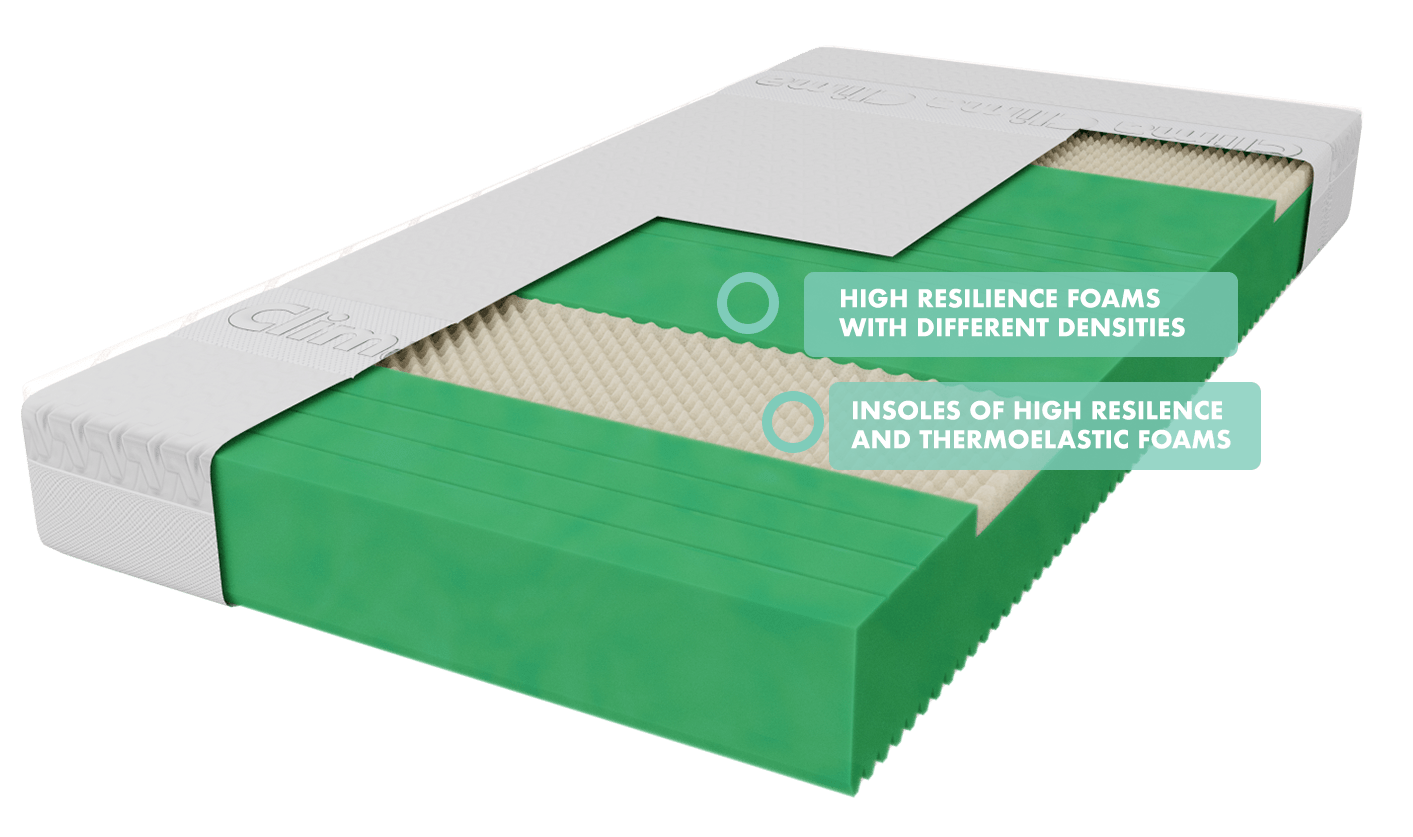 Where can I buy FoamRoyal mattresses?
We sell our mattresses across Europe, in stores, stationary shops and in online stores, where you can order a mattress with free delivery without leaving your home.
Stationary stores
You can buy Foam Royal mattresses in nearly 100 stationary stores in Poland.
find a store
Online Shops
You can also buy Foam Royal mattresses without leaving your home.
#stayathome
See other Foam Royal mattresses
Request for Mattress Royal Green